ELECTRICAL

Electricity is essential in this day and age, that is why we are focused on providing you with the power you need. We complete service upgrades, install stand-by generators and help you save money and improve lighting quality with LED installation. If you are considering creating electric solar power it only makes sense to upgrade your lighting and incorporate electric mini-split heat pumps. And while you're at it, you might as well have us install an EV charging station for your new electric car! 
USE THE POWER YOU ACTUALLY NEED
COMMERCIAL UPGRADE
This 18 cottage summer rental had a full service upgrade as well as a rewire to each individual cottage to ensure all units were up to code and could occupy a mini fridge and AC unit with updated light fixtures and ceiling fans. [YORK, ME]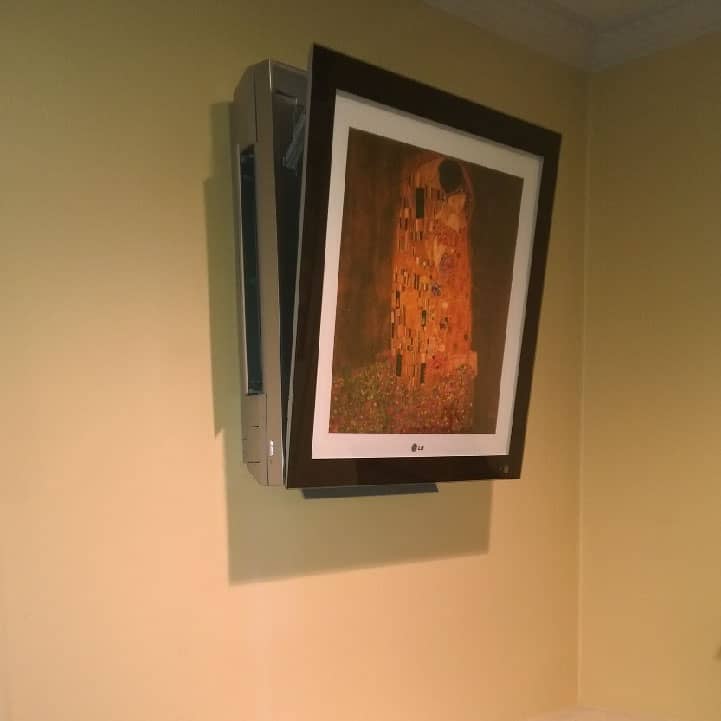 SOPHISTICATED HEAT PUMP
This is not your ordinary heat pump. The LG Art Cool Gallery has an integrated picture frame within the heat pump. This was an obvious choice for our client's living room. At a 250% efficiency rate this heat pump keeps them cool without sacrificing style. [ROLLINSFORD, NH]
SERVICE CHANGE OUT
We have the crew and equipment to effectively change out your service giving you a larger 200 amp panel to service all of your electrical needs.
OUTDOOR LIGHTING
We have changed out the street lights in over 10 towns and cities in New Hampshire and many commercial facilities exterior parking lights.
ALTERNATIVE POWER SOLUTIONS
Along with solar there are many alternative power solutions for your home or business. We install heat pumps (most efficient heating and cooling solution), Electric Vehicle (EV) Charging stations, Commercial and residential back up generators, Nest (the learning  thermostat), and lighting efficiency upgrades.
COMMERCIAL WORK
We work with you to upgrade your lighting to better efficiency, change out your exterior pole lights with our bucket truck services, and provide you with emergency back-up power with automatic transfer switch up to 1 mega watt.